Ch16 01
on
February 3, 2015
at
12:01 am
Morning all! I want to take a minute to gush about how excited I am for this chapter. While it has a lot of backgrounds that are frustrating to draw, I've been impatient to draw this part of the story for a couple years now and and jazzed to finally be actually posting it. Progress: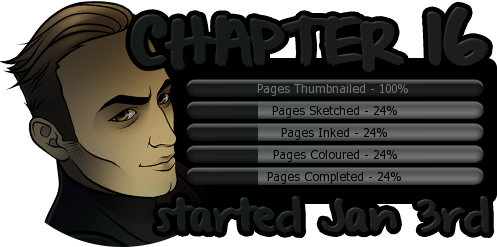 As you can see, we're doing well! Yesterday I wrapped up the first 6 pages, which $10 patrons can read all of right here, right now. I'm currently finishing up the first of the three wallpapers, which all patrons can see inked previews of here, and I'll be dedicating the rest of today to finish the other two so they can go out as soon as possible. I had a lot of fun drawing characters doing cute, normal, non-depressing things outside of space ships, so this was a nice break from actual work.
Anyhow, enjoy today's page! We'll be back on Friday with the next instalment of what is sure to be a completely successful and problem free mission!