Ch14 25
on
July 29, 2014
at
12:01 am
Morning! I said I had lots of cool news, and so I do! Cool news item one is that the books are on their way to my house! Should be here some time in the next 2.5 weeks. I'll post an update on kickstarter when I wake up today. Second cool news, look at my progresss: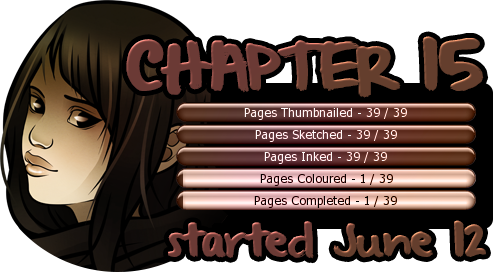 All of chapter 15 is inked, and you can see the inked versions of the entire chapter here, and the inked pages for the rest of THIS chapter here.
I also want to show you  previews of the two patron exclusive wallpapers for August, which will be available to patrons only starting August 1st.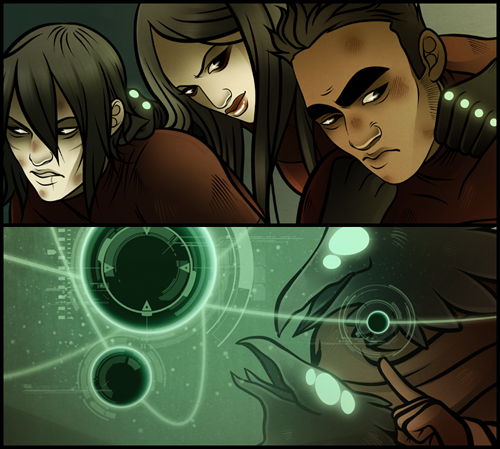 Anyhow, need to be unconscious so I can get back to work in a few hours! Enjoy!