Ch16 02
on
February 6, 2015
at
12:01 am
Hey all, keeping it brief today because I would really like to go to sleep. Here's a preview of the wallpapers that came out of that poll last month: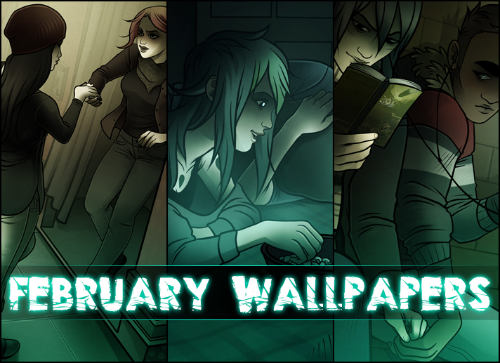 If you are a patron, you can get all three of them here, and if you're not, you can get the wallpaper that won the poll here in the 2015 public wallpaper folder! The next poll will start next week.
On that note, I was organizing stuff in our Patreon folder today and realized it's been a while since we gave a rundown of what we've got up there. I made a fun info image that I'll likely post on tumblr when I'm not a walking, shambling corpse tomorrow, but for now it is here. Enjoy today page!