Ch17 11
on
July 7, 2015
at
12:01 am
Hey everyone!Been very busy this past weekend. I finished today's page completely, and I have the next 4 inked and ready to colour starting tomorrow. I still need to colour prep them, which is the inked versions I post on Patreon, but it's so suffocatingly hot right now that I am instead going to go to sleep so I can get a good start tomorrow. I haven't posted one of these in a while, so here's a visual on chapter progress: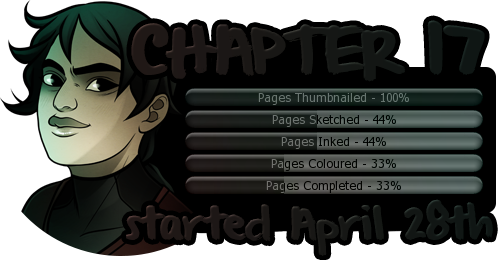 That aside, the July wallpapers are done! Info on where to download them is available if you fallow the link in the preview tweet below:
Peace, and we'll see you Friday!