Happy holidays! If you're actually checking in on this comic on Christmas day, boy are we flattered! Here is a picture of our kid wearing a hat that a friend made for us. Look familiar?
Anyhow, we're almost done with the Character drive! Look at these numbers!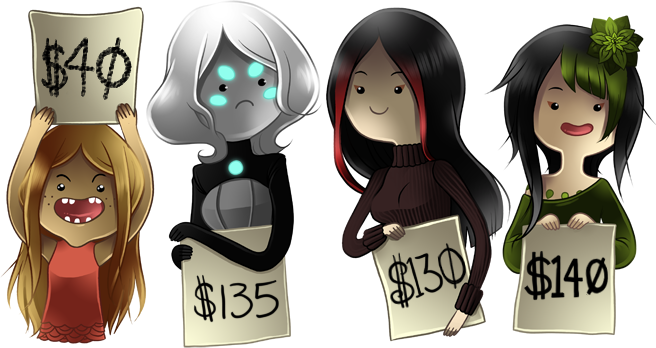 So, last week Raine and Noh were tied, and I figured I'd be flipping a coin between the two of them at the end of the month, when suddenly Ethma got a donation of a whopping $55, which is incredibly awesome! So now It's a pretty close run between the three of them (sorry Cassi!). I'll be flipping a coin if there's a tie at the end of the month still.
Remember that there are only 7 days left! Donations after that point will still get you into the insiders club, and I will still be running weekly contests with art and wallpapers and stuff as rewards in there, but the order in which I'll be doing these sidestories will be set. Here's what has been put up on the insiders blog since the last update:
A preview of the new site design and our new custom hiveworks logo (animated!).
A finished panel froma guest comic that should be showing up in the next little while on a friend's comic (I'll tweet about it when it happens!)
A nice big version of our custom Hiveworks logo, featuring Endi.
Raine as a My Little Pony. I have one of Noh as a pony on the way, but won't be able to colour it until Christmas is over and done with.
An anonymous question answered about what part of this comic I would most like to improve.
An anonymous question answered about a livecast we did with some other comic people a while ago in where we said that one of the characters in the main cast (the original abductees) is gay (but wouldn't elaborate on who) that turned into long ramble about sexuality in comics somehow!
Anyhow, the next contest will be announced as soon as I finish that Raine Pony and apply the website's new layout! Have some nice holidays everyone, and thanks for checking in!