Ch14 09
on
June 3, 2014
at
12:01 am
Good morning! Gotta say, all the discussion going on below the previous page was really awesome to read–it's so crazy that people have so much to say and speculate on, not to mention encouraging. I hope the next few pages answer your questions (and make you ask even more while pondering the implications, haha).  Anyhow, have some previews of this month's patron wallpaper rewards: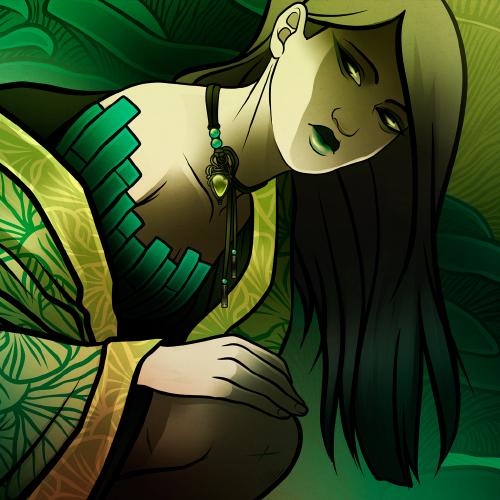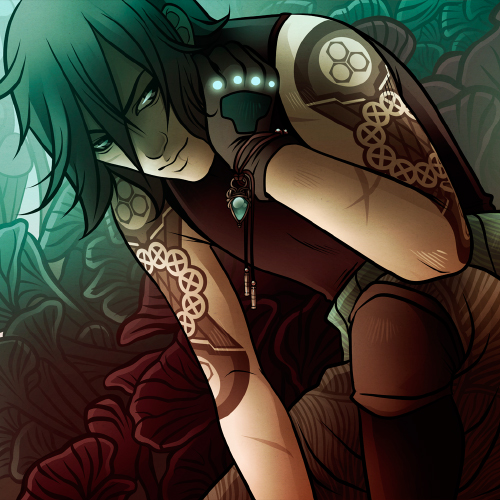 To those of you who support us on Patreon, you can now download June's Wallpapers here! If you just joined up, you can find May's Wallpapers here, the thread where you can vote on who the July wallpaper will feature here (currently Victor is winning!), view the entire rest of this chapter (inked only) here, and see some colour previews of future pages. There is also a public wallpaper folder for everyone where you can get wallpapers of our coloured chapter covers as I add them!
If you're not backing us on Patreon and aren't sure what it is, it's exactly the same as our old paypal donation  button (it even USES paypal if you don't have or want to use a credit card) except it lets you pledge a monthly amount for ongoing rewards that I can easily get to you through Patreon's backers-only area. There's a minimum of $1, though if you think we're worth more than that, we won't complain! You can also cancel your subscription any time, and you are only charged at the end of every month.  We're currently at $78.25 as of posting this, and if we make it to $100, we'll release declassified versions of the character files.
Anyhow, thank you everyone for supporting us! We have so many awesome things planned and every dollar helps us reach towards those goals!