Ch16 19
on
April 7, 2015
at
12:01 am
Hey, sorry for the lack of comment on Friday's page. We were off doing Easter junk all weekend with family and I forgot that I hadn't written one until it was already posted. Still getting back on track because of that, and I just got around to reading the comments on last Friday's page now. Can I just say I'm really excited about how and where the discussion is going? You guys have some awesome theories that I cannot currently say anything about one way or the other, hahah.
Anyhow, still finishing up this latest batch of pages, they'll be available for $5+ patrons before Friday. Until then, we've posted up the new Patreon wallpapers for June. Here's the one you all voted for last month: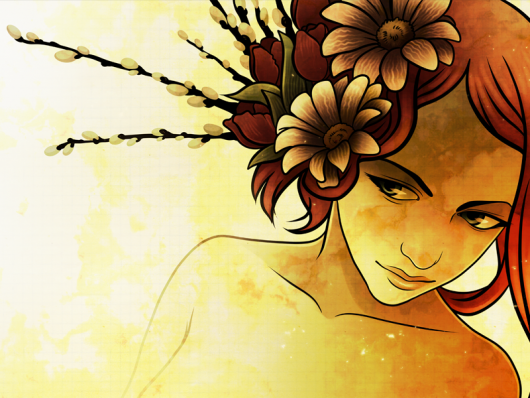 You can get it, a wallpaper featuring Magical Girl Ethma and a bonus one featuring Endi and Ethma in their original human disguises here.
Anyhow, the poll! Someone has pulled past last week's front runner, as well as last week's leading theme! Keep voting:
[yop_poll id="9″][yop_poll id="10″]