Hey everybody, a few things today, so I'll jump right into it. First off, I made an only tangentially comic-related announcement on twitter the other night, spread out over a few tweets. You can read them as a thread here, if you are so inclined. And now that that's out of the way, here's how the chapter progress bar is looking: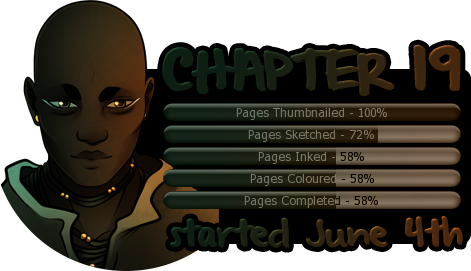 I'm starting ink phase tomorrow, and will hopefully be done ink phase by Saturday evening so that I can get started on colouring. Next, today's the last day to vote on this poll. At midnight, voting will be disabled and I'll announce the six winning pinups on Tuesday.
[yop_poll id="16″]
Anyhow, we'll see you on Tuesday, cheers!