Ch14 13
on
June 17, 2014
at
12:01 am
Evening! I took Sunday off so I'm a bit behind on my schedule, but that's not to say that I'm not still massively ahead.
Here's the progress for chapter 15: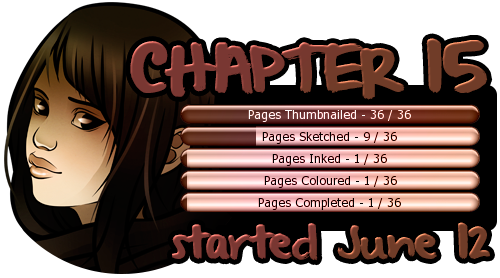 As you can see, I've got 9 pages sketched. I've decided that I'm going to do the drawing and inking in batches rather than sketching the entire chapter, then inking the entire chapter, colouring the entire chapter, etc. because I'll drive myself crazy, which means that starting tomorrow when I get to inking I'll be opening up a new folder for inked chapter 15 pages for patrons to view them in advance!
You will also note that I have one page from the new chapter completed according to my progress bar, and that's because I finished the cover on Friday. Here is a preview: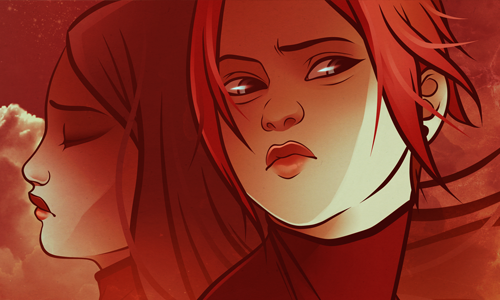 If you would like to get it as a wallpaper, it's available to everyone who goes here and followed the link! And last but not least, voting for July's patron wallpaper ends on Saturday! If you have not yet voted, this week is your last chance. There is currently only one vote, so your vote could sway it one way or another. I'll be adding a reminder post to the activity feed later today as a reminder, as well.