Ch17 29
on
September 15, 2015
at
12:01 am
Hey all! Been hard at work: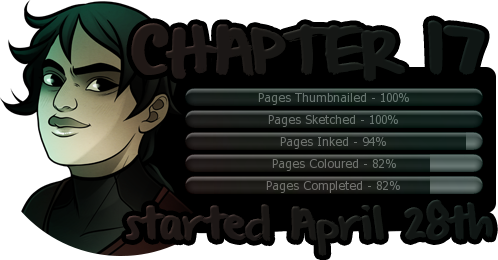 I would have gotten all of these pages inked today, except at around 5pm I started to experience the third migraine in as many days. They're being brought on by some dental work that I've been putting off getting done after my insurance told me they would cover about $200 out of the $6000 that would be required for all of it–that is to say, instead of fixing my teeth, they'd rather I just pull them out (which is what that $200 would cover) and then just…not worry about all of the complications that come with just pulling out teeth and not even replacing them with temporary bone grafts. Because dental insurance in Canada is sort of a joke. Anyhow, I'm not letting you know because I'm asking for money, I'm letting you know because I'm going to come up with that money somehow and then I'll be scheduling some major dental surgery that might disrupt my posting schedule a little bit, hopefully for as little as a week. I remember getting my wisdom teeth out and I hope that this ends up being way less horrible than that was. :S
Enough about that, let's talk voting! Here's the pic and the poll: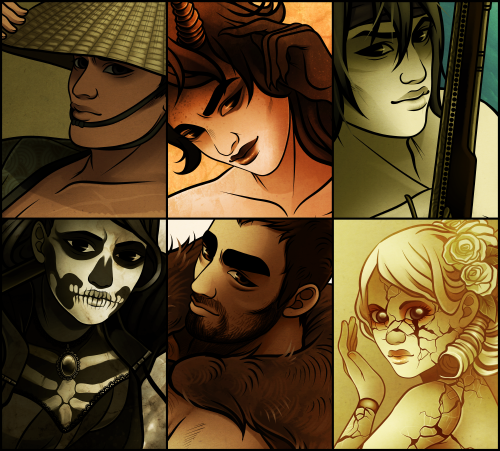 [yop_poll id="15″]
Remember to vote for for the wallpaper you'd most like for me to release to everyone. The lady and dude with the most votes will live in the public wallpaper folder, while the rest will be for patrons only.
Aaaand last but not least, if you'd like to see a nice preview of one of the wallpapers in the above poll, fallow the info in this embedded tweet!